---
Ways to improve productivity - including process solutions and selection:

Ways to improve productivity (including process planning and selection)
The development of efficient and intelligent machine tools to improve customer production efficiency is a creative way for the company to win the market under the new model of service-oriented sales, and is a method and new development direction for the company to win the market.
Daytime control has the competitive advantage of improving efficient application and production efficiency:
Datian machine tool has high rigidity, high torque and high reliability
1. Machine tool structure: high rigidity, large span, roller line rail, X-axis six slide bottom, high rigidity large span roller rail headstock, high rigidity composite column, honeycomb sliding saddle and workbench, the overall machine tool is improved by finite element analysis, compared with similar machine tools, the rigidity of Datian machine tools is increased by more than 30%, the load of the table is increased by more than 30%, the vibration of the machine tool is less than 3, and the vibration is reduced by 40% compared with similar machine tools
2. High torque: 855, 1160 The maximum torque of the machine tool is 100-380Nm, and the output of the high-power and high-torque motor is a strong guarantee for the efficient milling, drilling, boring and tapping of the machine tool
3. High reliability: the average number of trouble-free days of Datian machine tools is 180 days, the average interval of machine tool failure rate is 180 days, and the actual use load of high efficiency and torque is less than 70%, which is conducive to stable machine tool processing, high precision stability and long service life of machine tools
Second, the Datian machine tool has efficient processing characteristics

High-efficiency boring and milling and high-efficiency drilling and tapping increase by more than 30% compared to similar machine tools:
1. High-efficiency drilling: the maximum drilling diameter of twist drill φ35mm (45#), the maximum drilling diameter of the standard machine φ20mm, the maximum drilling diameter of U drilling φ80mm (45#), and the maximum drilling diameter of the standard machine φ40mm
2. High-efficiency tapping: maximum tapping thread M27X3 (45#), maximum tapping thread M16X2 of the marking machine
3. High-efficiency milling: φ50 face milling cutter speed 1200rpm, feed 1200mm/min, depth of cutting 4mm, metal removal rate of 240cm³/min Compared with the conventional cutting rate of 130m³/min is more than 80%.

Third, the big sky machine tool has efficient application services:
1. Provide overall configuration and processing scheme for the efficient application of machine tools, fixtures, tools and processes for typical industries, typical users and typical parts
2. Free to provide users with pre-sales commissioning, mid-sale testing, and after-sales testing, reducing customer development and trial production time, and improving efficient production efficiency by more than 30 Fourth, machine tool configuration reserves intelligent system to improve production efficiency, and reserves intelligent systems, which is a strong guarantee for customers to improve production efficiency and configure robots for intelligent loading and unloading
Fourth, the machine tool is equipped with an intelligent system reserved to improve production efficiency
The configuration of Datian machine tools and the reservation of intelligent systems are to improve production efficiency and configure robot intelligence for customers
A strong guarantee for loading and unloading
​
Re cutting start and end point sensing, automatic jog control
Real time monitoring of super power, intelligent control of spindle acceleration and deceleration
Special screen for tool management Intelligent tool management
Intelligent reverse clearance compensation (semi closed loop/full closed loop)
Prediction and intelligent suppression of vibration at the front end of intelligent machine tools
Feed speed adaptive control of spindle load and temperature
Spindle motor temperature sensor automatically regulates spindle output
PLL Programming and Software Development for Automatic Loading and Unloading of Machine Tools
Automatic detection of tool size by intelligent servo tool magazine
Adding external encoder to realize intelligent machine tool detection
Real time correction of Renishaw cooperation intelligent tool measurement
Renishaw cooperates to develop 15 kinds of intelligent workpiece measurement
Intelligent overlapping control of acceleration and deceleration of adjacent programs to improve efficiency
Detection and compensation of spindle temperature rise by temperature sensor
Spindle real-time load detection and automatic control of feed rate
The controller is connected to the Internet for intelligent remote assistance

Powerful process test database
Through high-efficiency, high-rigidity machine tools, combined with advanced tools at home and abroad to provide strong process test data, Datian Control is a strong guarantee for improving customer production efficiency:
1. Efficient application of milling process standards
2. Efficient application of drilling and boring process standards
3. Efficient application of tapping process standards
4. Efficient application of typical customer process schemes
5. Efficient application of typical process schemes in the industry

Reliable quality assurance
1. Technical precipitation: with more than 50 years of efficient product research and development, efficient product application, efficient processing technology and processing data precipitation.
2. Technical support: high-efficiency product research and development relies on the intelligent machine tool design platform and software of Zhejiang University, and the products have been identified by academicians.
3. Product standards: digest and absorb German machine tool products and application standards, draft and implement the vertical machining center "Zhejiang manufacturing standards", which is higher than the national standards of the industry. Heavy cutting always point perception, automatic slow feed control intelligent servo tool magazine automatic detection of tool size and overpower real-time monitoring, spindle acceleration and deceleration intelligent control with external encoder to achieve intelligent machine tool detectionTool managementSpecial screenIntelligent tool managementRenishaw cooperationIntelligent tool measurementReal-time correctionIntelligent backgap compensation (semi-closed-loop/fully closed-loop)Renishaw cooperates to develop 15 kinds of intelligent workpiece measurementIntelligent machine tool front end vibration prediction and intelligent suppression of adjacent programsIntelligent overlap control, Improve efficiencySpindle load and temperature adaptive controlFeed speedTemperature sensorRealize spindle temperature rise detection and compensationSpindle motorTemperature sensorAutomatic controlSpindle outputSpindle real-time load detection and automatic control Feed rate Machine tool automatic loading and unloading PLL programming and software development controller connected to the Internet to achieve intelligent remote assistance 4. Quality system: high-efficiency products are organized in accordance with ISO9001 quality management system and national military standard quality system double standards. Related products won the "2018 Top Ten Innovation Award for Dual-Use Technology"; Related products won the honorary title of "Made in Zhejiang" in 2020.
5. The products have been widely used in the world's top 500 enterprises, China's top 500 enterprises, industry leading enterprises, benchmarking enterprises, small and medium-sized enterprises, etc., and have won excellent praise.

Perfect process plan and machine tool configuration
Understand the pain points, difficulties, processing conditions and process requirements of customers' processed products, and provide customers with configuration and
Process Solution:
1. Machine tool selection: according to customer needs and processing difficulties, recommend efficient application of machine tools for customers to solve customer selection errors
​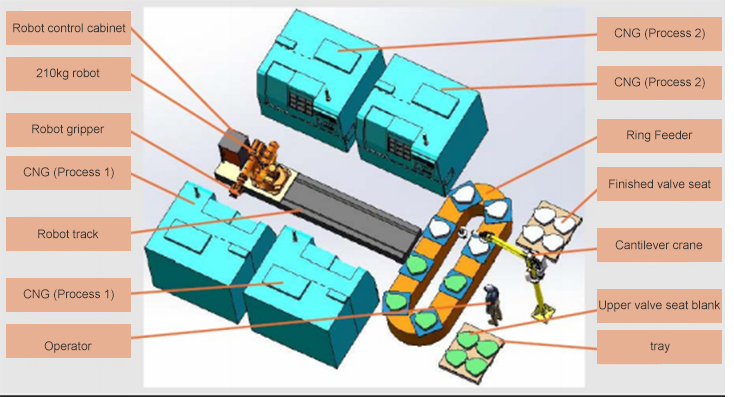 2. Tool selection: Combined with high-quality tools at home and abroad, to provide customers with cost-effective tools
​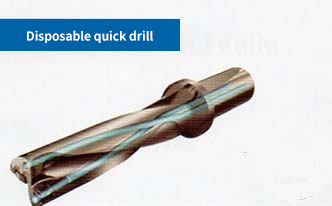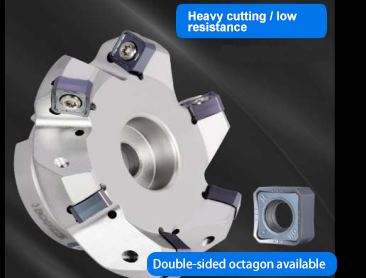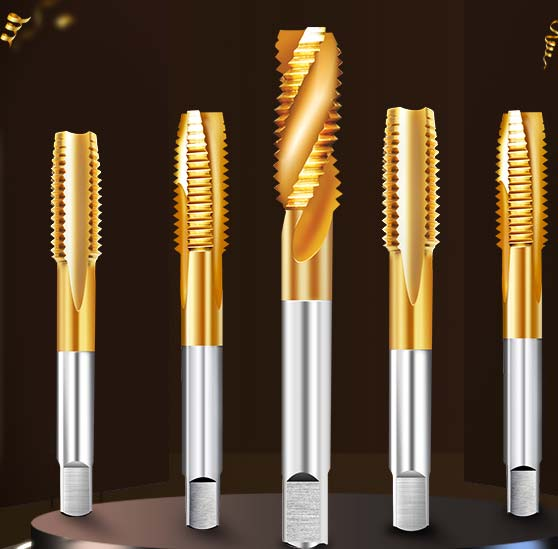 3. Fixture scheme
Excellent process engineers and fixture designer team, decades of process accumulation, to create advanced hydraulic, pneumatic, three-axis, four-axis, five-axis fixture solutions
​



4. Process plan:
The process scheme includes: process flow, tool name, tool size, cutting three elements, processing time, etc
​

Datan CNC's main products or services: high-speed and high-precision machining center, five-axis Simultaneously controllable machining center, functional complex machining center, flexible manufacturing units, Hardware, software and service providers for R&D and production of high-end and mid-to-high-end CNC machine tools.
Contact Details
E-mail:tyler@hzdtsk.com
Address: Lin Pu high tech Development zone of xiaoshan District of Hangzhou city in Zhejiang province China
---