Experiences of employees of Datian CNC "Keep summarizing in work"
I am the office worker of Hangzhou Datian CNC Machine Tool Co., Ltd., mainly responsible for the company's logistics, delivery and office copy work.

I feel that the improvement of my ability needs to be summarized frequently, and it is not feasible to work without a destination, because only with summary can I complete the accumulation and improve my working ability. In addition, work should have goals and directions. No matter what your work division is, you should take it seriously. You should not let others supervise you. You should also develop good work habits. What you should do at what time every day, light and heavy, should be organized and clear. It is better to write down the daily work plan and work log,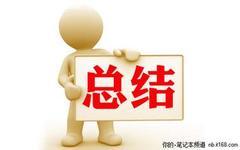 When problems occur in the work, we should first find our own reasons, and then find the objective causes. In many cases, leaders want results, not processes. Without results, we can only say that we did not do a good job in the process of work. I believe that we will succeed if we continue to learn and improve ourselves in our work and life.

Conclusion:
Work should be summarized constantly to improve yourself!

Datan CNC's main products or services: high-speed and high-precision machining center, five-axis Simultaneously controllable machining center, functional complex machining center, flexible manufacturing units, Hardware, software and service providers for R&D and production of high-end and mid-to-high-end CNC machine tools.
Contact Details
E-mail:tyler@hzdtsk.com
Address: Lin Pu high tech Development zone of xiaoshan District of Hangzhou city in Zhejiang province China
---