The experience of employees of Datian CNC: "Work should be prioritized and organized
I'm Li Zifeng, an employee of the service department of Hangzhou Datian CNC Machine Tool Co., Ltd. What I want to share with you today is: work with priorities and how to be reasonable.

Recently, my colleagues often remind me to do urgent things. I should also have a clear order of priority in my work. Don't do things blindly. However, now I think that some work will not become an emergency after it is completed, and the results of today's work will be different tomorrow. Before, I left some work to be handled tomorrow when I didn't think it was urgent. Although the matter was handled, the customer was not very satisfied.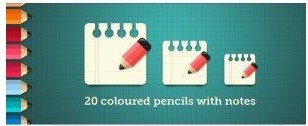 Conclusion:

In the future work, we should learn from our colleagues' good working methods, such as making good use of the post it function to remind ourselves of the things we need to do every day. We should not omit them to avoid unnecessary things.

Datan CNC's main products or services: high-speed and high-precision machining center, five-axis Simultaneously controllable machining center, functional complex machining center, flexible manufacturing units, Hardware, software and service providers for R&D and production of high-end and mid-to-high-end CNC machine tools.
Contact Details
E-mail:tyler@hzdtsk.com
Address: Lin Pu high tech Development zone of xiaoshan District of Hangzhou city in Zhejiang province China
---